About Us
Mahavir Traders established in 1992, with motive of expanding professionals from IT industry who has a rich experience in all the leading companies and are also responsible for Marketing IT solutions. Mahavir Traders has acquired a healthy reputation of being trusted provider of IT products & services, through useful partnerships/associations with well-known companies & brands.
Read More
Training
Mahavir Traders is Bentley's Authorized Product Training Partner for providing training on Bentley's various software. We understand that the advance of engineering and technology is a prerequisite for development. Engineers are continually being asked to do more, in less time, and using a disconnected workflow eats into profits quickly.
STAAD.Pro Software
STAAD RCDC
OpenRoads Designer (MX Road)
WaterGEMS
SewerGEMS
Hammer
OpenRail Designer
Context Capture
Why Choose Us?

Honest & Dependable
Team of skilled and dedicated manpower who are associated with us since last 25 years. A trust worthy approach always preferred us as a first Choice of Customer. Customer will always find a Channel Partner for them rather than the Principal

Competitive Rates
Offering highly competitive rates. Always tries to satisfy the Customers' expectation in terms of price and other benefits. Regularly running some campaigns to maximize the discount to the Customer

Free Consultation
Providing free consultation to academics, professionals and corporates to understand the project requirement and provide best possible solution.

Experienced
Having experience of more than 25 years. In IT industry served more than 1000 satisfied clients and increasing.

Superior Quality
Having authorization of best
in class products

Bentley Accredited
Accreditation are Bentley's official endorsement of our skills
Testimonials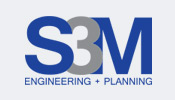 Mahavir Traders has provided professional engineering software sales & services to S3M Consultancy for a number of years. The quality of work has always been excellent and they are promptly responsive and are well versed with their work. Mahavir Traders is a very professional company, very prompt, very courteous and has always addressed any issues that may come about.
Amit Suthar
Managing Partner, S3M Design Consultants LLP